We don't live here any longer. In fact, we moved over two years ago now. I have to say, this house STILL tugs at my heart strings. It was built in the 1880s, and it had that ingredient that is almost impossible to find in a newer home: character.
This is the entryway/dining room. The floors were scratched and creaky. Even now I can hear the sound of footsteps across them.
The best part about this old house were the windowsills. I loved the depth, perfect for candles or greenery at Christmas.
Here's the living room. We had lots of room for our books in this house, too.
This chair has since been slip-covered. That painting over the mantel is now in our dining room.
Our old family room. We actually had room to stretch out in here. I miss this!
See the heart in the window? It came from my mom's old house. I salvaged it after she died. The light looked pretty reflected through it, and it made me feel that she was still with me. She was/is, after all.
The proceeds from the sale of my childhood home paid for my new kitchen here. Mama would've liked that. Oh, you should've seen it before. I so loved my farm sink and the glass cabinets. I also liked the white appliances. I know, stainless steel is all the rage, but I honestly prefer the white ones for some reason.
I never dreamed I'd be sharing these pictures. I simply took them to remember. Too much clutter for my taste now.
This was the old butler's pantry. So nice to have that added space!
And this was our little breakfast room. It was the perfect space for doing school projects or growing things. I miss having a spot to put that out-of-control plant.
See that jade plant in the window? It did not survive the move, sadly.
A glimpse at the old master. I made those curtains and the big blue pillows. The curtains nearly killed me, I tell you. I do not have the patience or talent for such things.
My two youngest daughters shared a room back then. Now they each have their own space. Isn't this cozy, though?
Almost forgot the teeny powder room, also part of the kitchen renovation. I made that curtain, too. Fringe hides many things! The other bathrooms aren't worth showing, trust me.
Hope you enjoyed the trip down memory lane.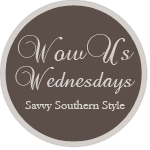 ""/>